Revive Holistic Health Centre
Revive is a safe space for people to come experience our yoga classes, helping to aid in alignment physically and mentally, as well as receiving professional services such as; Registered Massage Therapy, Reiki, Halotherapy (dry salt therapy) & Ion Foot Detox Baths.

Our aim is to help guide our clients back onto a path of health, in a holistic way, by helping to connect how we should feel, on the inside, and bringing out your healthy glow on the outside.
Barbara Neufeld RMT
Barb has been a Registered Massage Therapist since May 2011.
She is trained in traditional Swedish Massage, trigger point therapy, joint mobilization and fascial work.
She welcomes clients looking for all different types of massage from relaxation, therapeutic, or more specific injuries, such as; sprains and strains.
Every client is given a treatment geared specifically for their personal needs and treated with respect and care.
She's accepting new clients as well as welcoming existing clients to our new space.
Jocelyn Hinz
Jocelyn is known for her authentic, heart led teaching style and encourages her students to explore the relationship between their physical, emotional and spiritual bodies. Jocelyn has always been an advocate for movement on and off the mat and loves to inspire people to come home to their body. Jocelyn is passionate about living a clean and green life using doTERRA essential oils, she leads a large global community of like-minded women and loves exploring with her husband and puppy Finn.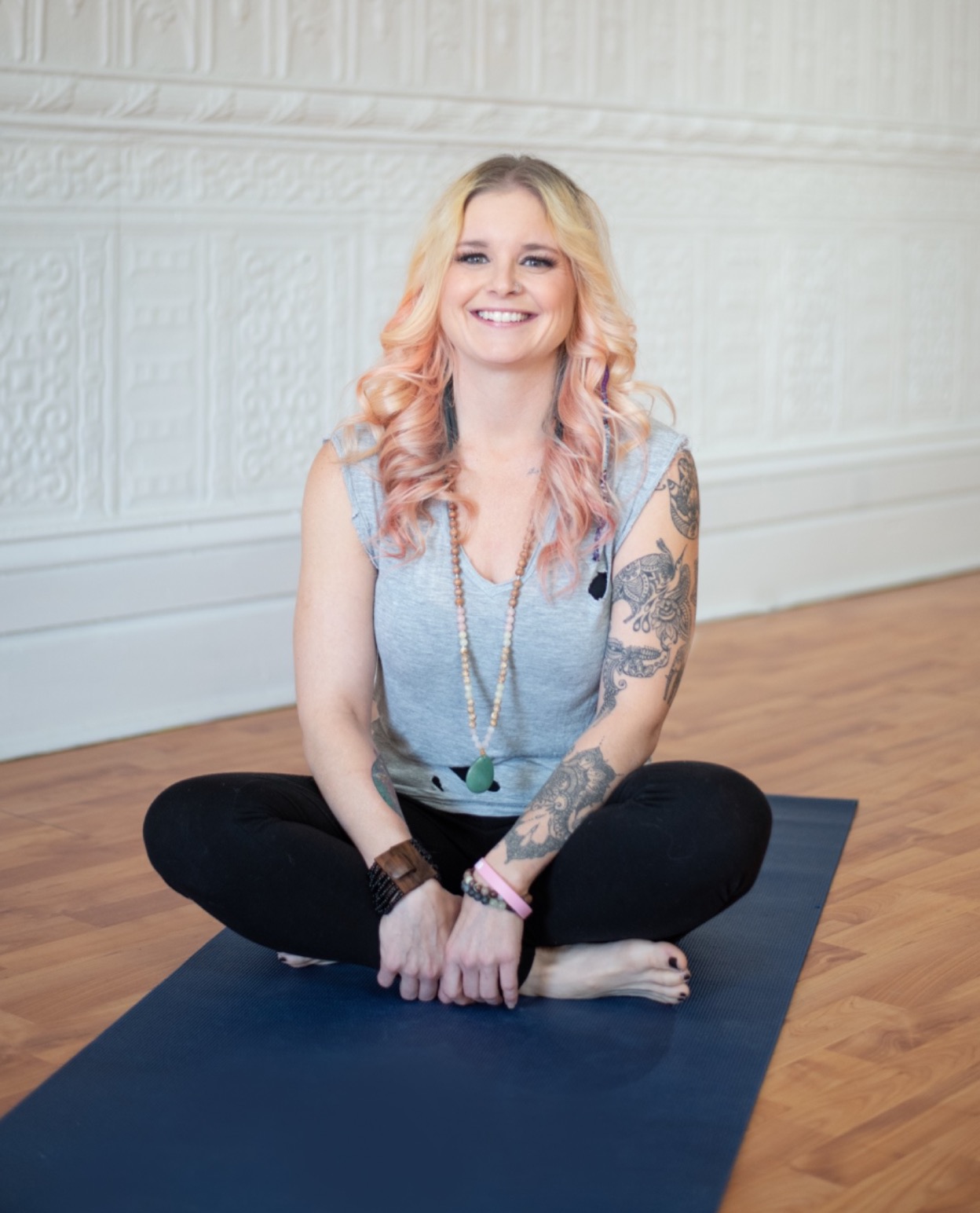 Kristy Dolson
My classes are a mix of flow and revive. That means we warm up our bodies safely and sufficiently from the inside out, doing a series of different poses, followed by a warm and inviting cool down, to our final resting posture (shavasana). I tend to include soft music and essential oils in my classes and am also partial to using props, such as blocks, straps, bolsters and blankets. I like to finish class with the merry ring of tingsha bells.
Come and join us at Revive and renew your yoga flame.

Susan Hodson
Susan has been studying Reiki since 2007.
She is a Reiki Master, certified as a practitioner (RP-CRA) and teacher (RT-CRA) with the Canadian Reiki Association. Susan has also received an affiliation credential with the International Centre for Reiki Training.
Reiki is a form of alternative Therapy commonly referred to
as healing energy. As a Reiki Master, Susan works with the Universal energy clearing and balancing stagnant and/or stuck energy.
Susan provides assistance in helping you to see past your surface issues and into deeper issues that may affect your life. Bringing balance back to your physical, mental, emotional and spiritual well-being.
Salt Therapy (

Halotherapy

)
Dry salt therapy is a natural and safe treatment that benefits the overall wellness of individuals in various ways:
o It helps to improve immune function by removing toxic substances from the respiratory system, as well as increases phagocyte activity
o Improves respiratory issues such as: asthma, seasonal allergies, respiratory tract infections, frequent colds, allergic and chronic bronchitis, sinusitis, tonsillitis, rhinitis, pneumonia after an acute stage and cystic fibrosis
o Halotherapy has anti-inflammatory and antibacterial effects (it has been established that the environment in salt rooms is three times more sterile than the cleanest operating rooms!)
o Improves the function and appearance of skin and has a beneficial effect for skin concerns such as: psoriasis, eczema, acne, rosacea, pyoderma, dermatitis, etc.
o Has healing and cosmetic effects on the skin by improving the skin's protective properties, normalizes the pH level, stimulates regeneration of skin cells and the repairing processes of the skin, increases skin rigidity, improves micro-circulation and reduces wrinkles and edema
o Has a calming effect on the central nervous system, therefore supports stress reduction, increases energy and helps with symptoms of depression, anxiety, etc.
o Helps reduce frequency and intensity of headaches
Class Descriptions:

Hatha Yoga is a slow moving practice that encourages mindful embodiment. Postures are held long enough to feel the subtle dynamic affect of the breath and the small changes, shifts, and adjustments happening in your body. It is a practice of exploration and discovery through movement and stillness, where you can let go of ambition and insecurities in order to nurture a state of presence and self-inquiry. You will enjoy moving slowly. Great for all levels.
Yang/Yin




Set to awesome music, this class is all about balance. The first section of class (Yang) is an invigorating sequence followed by long holds in the floor series to truly and fully relax your body (Yin). You'll feel amazing after this one! You are encouraged to feel comfortable in a hatha class before taking a yang/yin class.

Rest & Renew/Restorative




Restorative yoga is a gentle practice for stress relief, anxiety and depression. It is the centering of your breath and body – aligning the physical and mental by practicing stillness or gentle movement for extended periods of time. Props are used to support the body in various resting poses to stimulate the parasympathetic nervous system and promote healing and relaxation. This is a great class for all levels.




Online booking for Treatments/Services such as; Registered Massage, Reiki,
Ionic Foot Detox & Halotherapy (Salt Therapy) also available.
Email: revivehhc@gmail.com
Phone: 226-661-2299
Location: 99 Queen St East St.Marys ON